---
DER STANDARD: Trademark protection granted without proof of acquired distinctiveness
 One might think that a newspaper as well-known as DER STANDARD would be sufficiently protected in Austria even without a registered trademark. In fact, the DER STANDARD trademark was only applied for in 2018 and now registered more than 2 years later.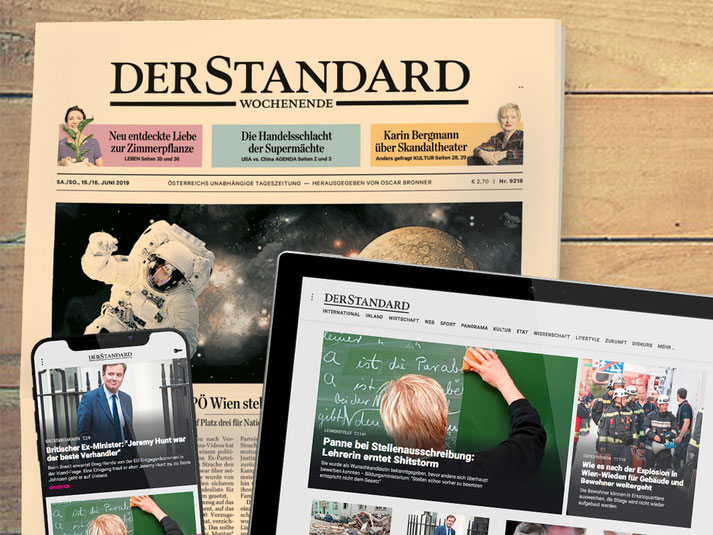 The reason for the long duration of the proceedings: from the point of view of the Austrian Patent Office as well as the Vienna Higher Regional Court (Oberlandesgericht Wien), the sign "DER STANDARD" is devoid of distinctive character and thus only registrable if its acquired distinctiveness (Verkehrsgeltung) among the Austrian population (potential consumers) is proven. The applicant would have had to provide this proof, which would have led to additional costs in addition to other legal disadvantages.
The Supreme Court has now agreed with the applicant's view: For the relevant goods and services in the media sector, there are – for example in contrast to the technical sector - no universally valid quality criteria. Thus, there is also no uniform "standard" that a media company could meet. The sign "DER STANDARD" is therefore suitable and registrable as a trademark for the relevant goods and services in the media sector. It is not necessary to prove that the mark is well known.
But why has such a well-known trademark as DER STANDARD only been registered now? One can only speculate about the exact reasons. However, it is noticeable that in addition to the classic newspaper business, some services in the digital field were also registered. With the help of the trademark application, secure and publicly effective protection could also be created for these newer business areas.
---