---
Trademark use obligation: owners of "quality seals" must pay particular attention
 Trademarks must be genuinely used so that they do not lose their protection in the long term. Special attention must be taken when using "quality seals".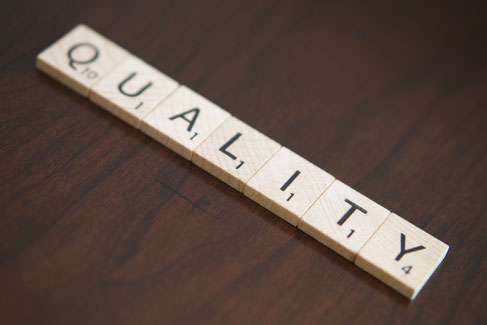 The exclusive right of use of the trademark owner granted with a trademark registration should only be guaranteed in the long term as long as the respective sign is actually genuinely used after the expiry of the so-called trademark "grace period for use". The reason is that the legislator wanted to prevent blocking of a sign and thus unnecessary clogging of the trademark register.
After the expiry of the trademark grace period for use of 5 years, in case of conflict, the trademark owner can be requested to prove the genuine use of the trademark within the past 5 years. In this context, not every use of the trademark is deemed to be genuine use for the purpose of maintaining trademark protection. Trademarks that have, for example, only been used for appearances, are not considered to have been genuinely used. The boundaries of genuine use are fluid and cannot always be easily determined in individual cases.
Particular caution is required in the special case where a sign is intended exclusively for use as a "quality seal" and shall indeed only be used as such. The use of such signs often merely serves as a guarantee for the compliance of goods or services with a certain quality. Individual trademarks are signs which are capable of distinguishing goods and services of one company from those of other companies. The actual trademark function is therefore the so-called function of distinction. However, if the affixing of a quality seal only guarantees certain characteristic and does not indicate the origin of the goods or services, the sign is not genuinely used in the sense of the Austrian Trademark Protection Act.
In a recent decision, the Austrian Supreme Court has now for the first time held that for an individual trademark in order to be deemed genuinely used as a trademark, it is not sufficient that it is made available to third parties through licence agreements and that these third parties in turn use the trademark as a seal of quality (which is controlled by the trademark owner) in order to indicate the quality of the offered products (Supreme Court of 23 February 2021; 4 Ob 168/20i - GENUSS REGION PUR). The Austrian Supreme Court thus also follows European case law.
However, anyone who wants to protect the development, marketing and existence of a quality label or compliance with the conditions associated with it should not seek protection via the individual trademark, but can, for example, use protection by so-called Certification or Collective trademark. However, this protection option also has certain limits, which we will address in another article.
---