---
"Oral Vaccination" not approved as a wine name: marketing gimmicks must still comply with the law
The Viennese wine named "Oral Vaccination" (in German: "Schluckimpfung") was seized by the Federal Wine Inspectorate on the grounds that the name constitutes a "health claim".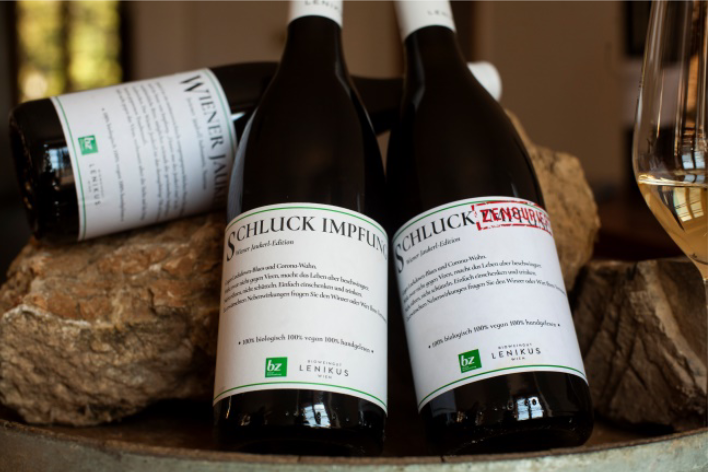 In March 2021, the Viennese organic winery Lenikus launched a white wine called "Oral Vaccination" to "boost morale" and celebrate 2021 as the year of the global vaccination against COVID-19.
At the beginning of April 2021, the Austrian Federal Winery Inspectorate (In German: Bundeskellereiinspektion, BKI) seized the wine "Oral Vaccination": According to the BKI, the wine name is presumably illegal because it contains a "health claim".
A "health claim" is any claim that suggests or implies, even indirectly, that there is a relationship between a food (or one of its constituents) and health. European case law (see C-544/10 - Deutsches Weintor) has clarified that the term "health claim" refers not only to claims that may suggest a possible improvement in health as a result the consumption of a food, but also to claims that suggest the absence or reduction of adverse health effects associated with such consumption.
This is particularly important for products with an alcohol content of more than 1.2 percent by volume:  For these beverages, EU Regulation No. 1924/2006 stipulates that health claims are not permitted. The purpose is to avoid health claims that could encourage the consumption of alcoholic beverages and increase the risks associated with the excessive consumption of these products.
The question now is whether the expression "Oral Vaccination" will be considered as a health claim or only as a fancy name that does not imply any (possibly negative) effects on the consumers' health. In the meantime, the winemaker has already changed the labels of the wine to "Oral VaccinationCENSORED" (In German: "SchluckimpfungZENSURIERT"), another clever marketing gimmick that has already been accepted by the Federal Winery Inspectorate.
What is certain is that the winemaker's goal of bringing a smile on people's faces during this time has succeeded, despite the minor disputes with the authorities.
---